Once the order has been placed you are able to track the progress via the Order History section. Order History can be accessed via the main Order Portal page using the menu item shown below.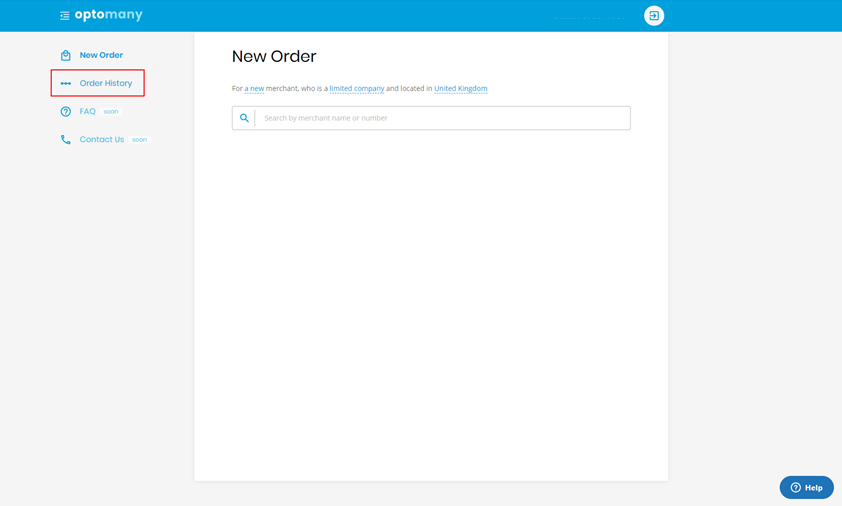 Once selected you are able to access all orders which have previously been placed. If the Order History section is accessed prior to any orders being placed the Order Portal will confirm this and provide a button to start a new order.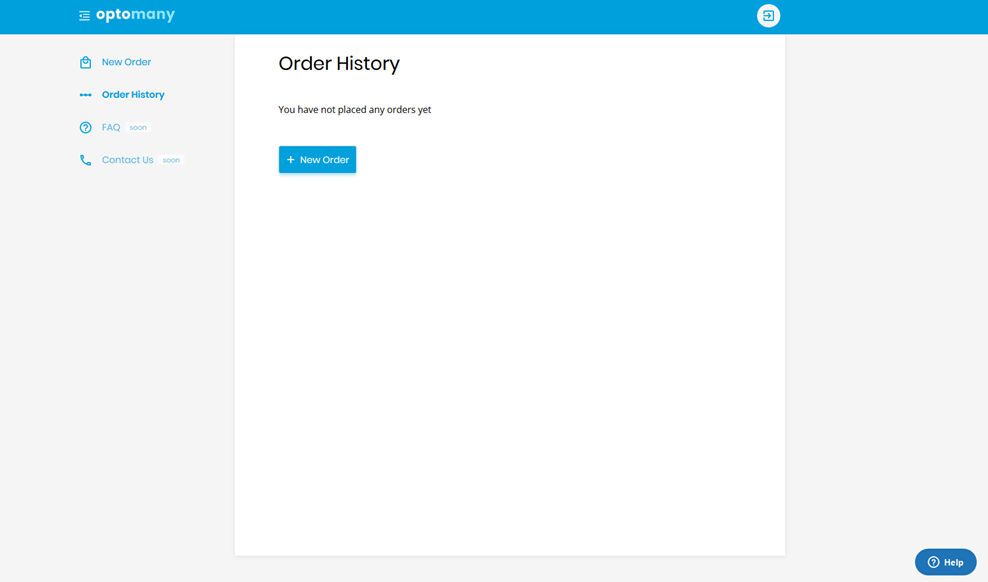 Once the first order has been placed the Order Portal will display a list of all orders which have been processed so far.
=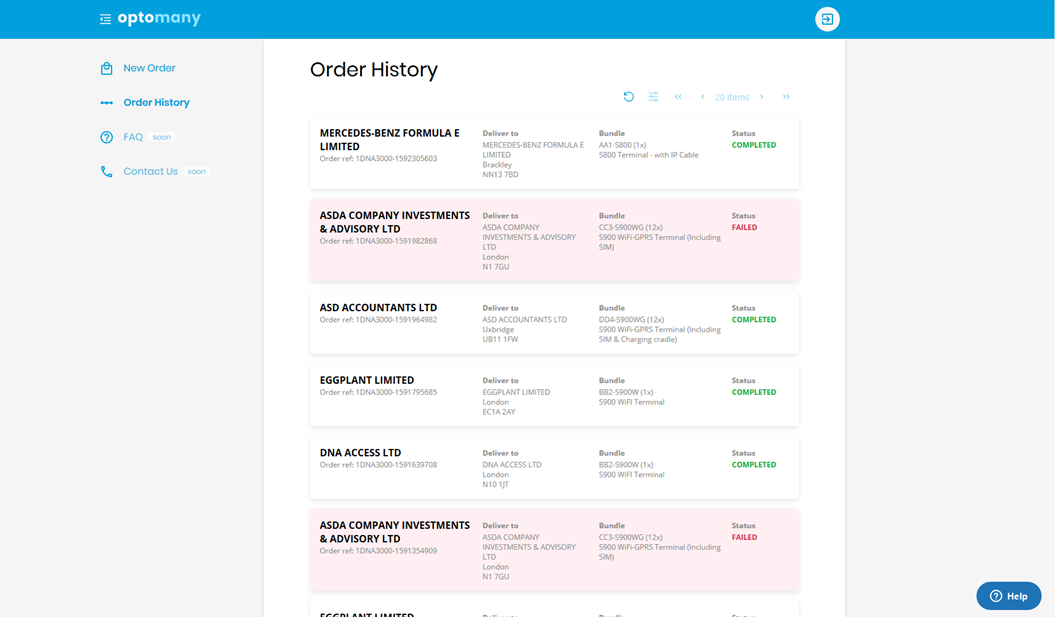 Order Details
The initial view shows a summary of each order, displaying the important pieces of information which includes the status. Orders which have been unsuccessful and have entered a failed state are highlighted. Click on a specific order to view more detailed information.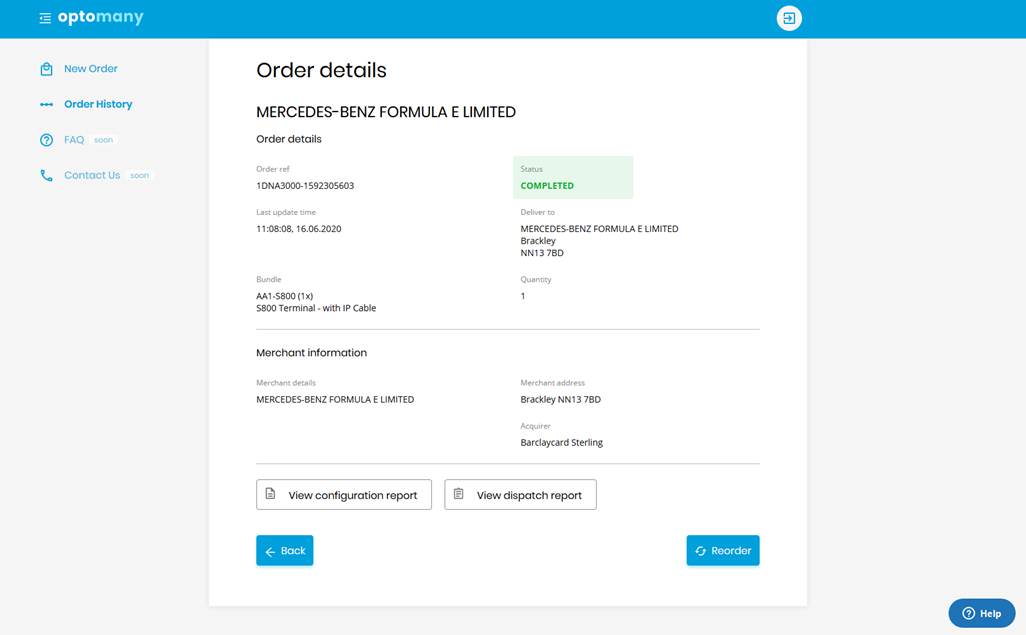 As well as confirming the order information the "Order details" page provides some additional functionality.
When viewing a successful order these options are;
View Configuration Report
View Dispatch Report 
View Configuration Report
The 'Configuration Report' confirms the Merchant Store and Department configuration which has been generated following the processing of the order.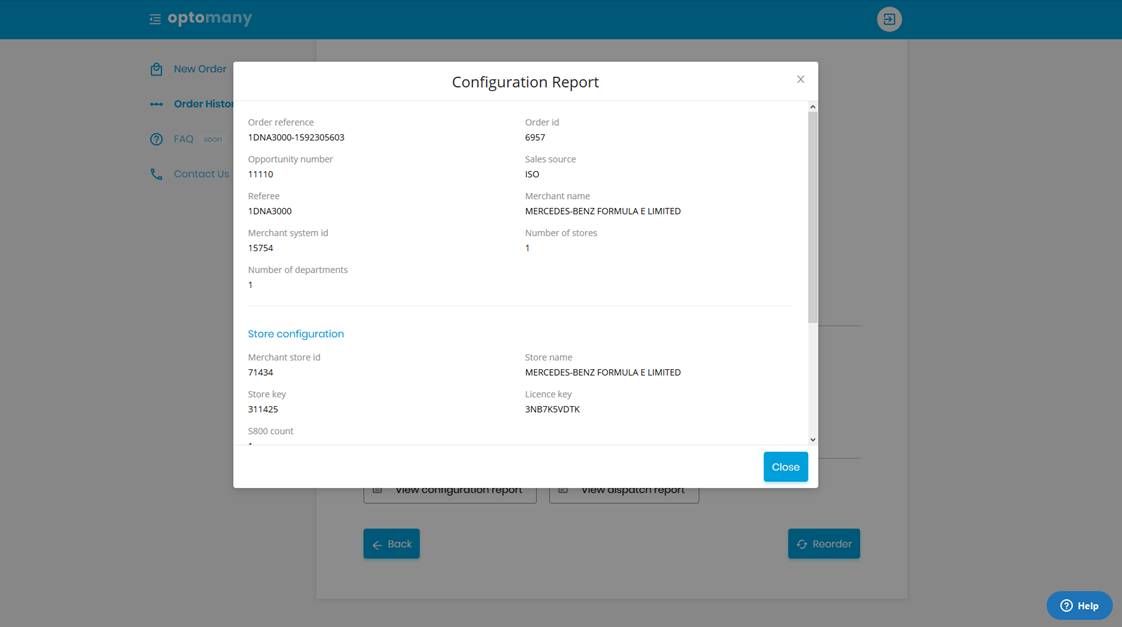 View Dispatch Report
The dispatch report is available once the goods have been dispatched and shows data such as the dispatched date/time, consignment number, tamper bag number etc.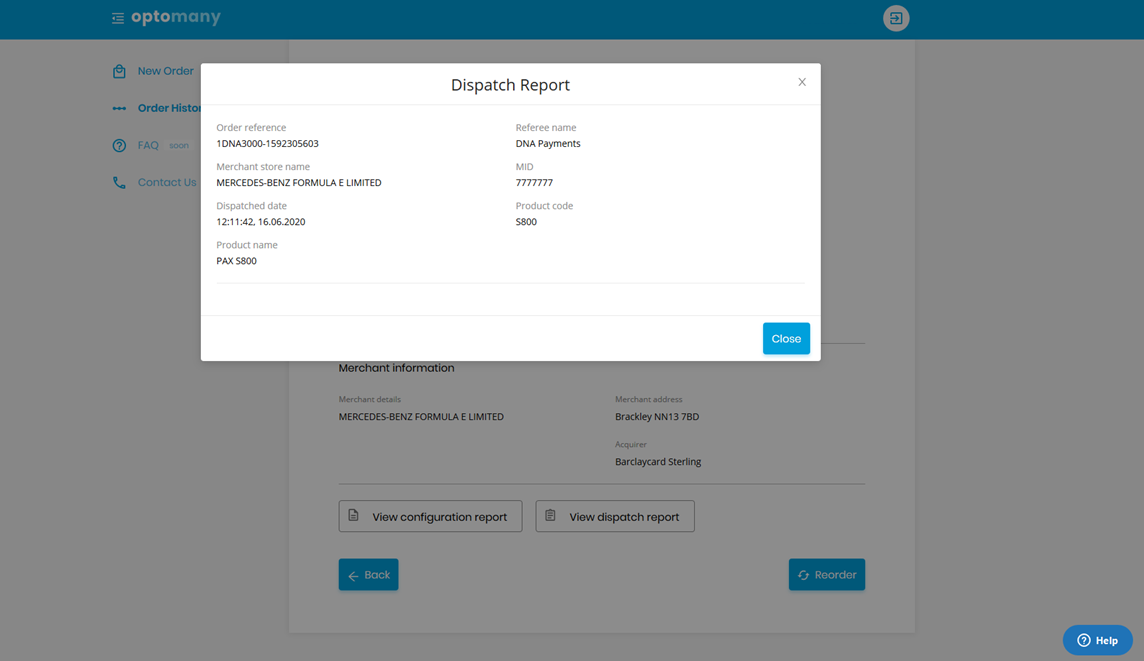 Failed Orders
When viewing an order which has failed to process one different option is available - Try again.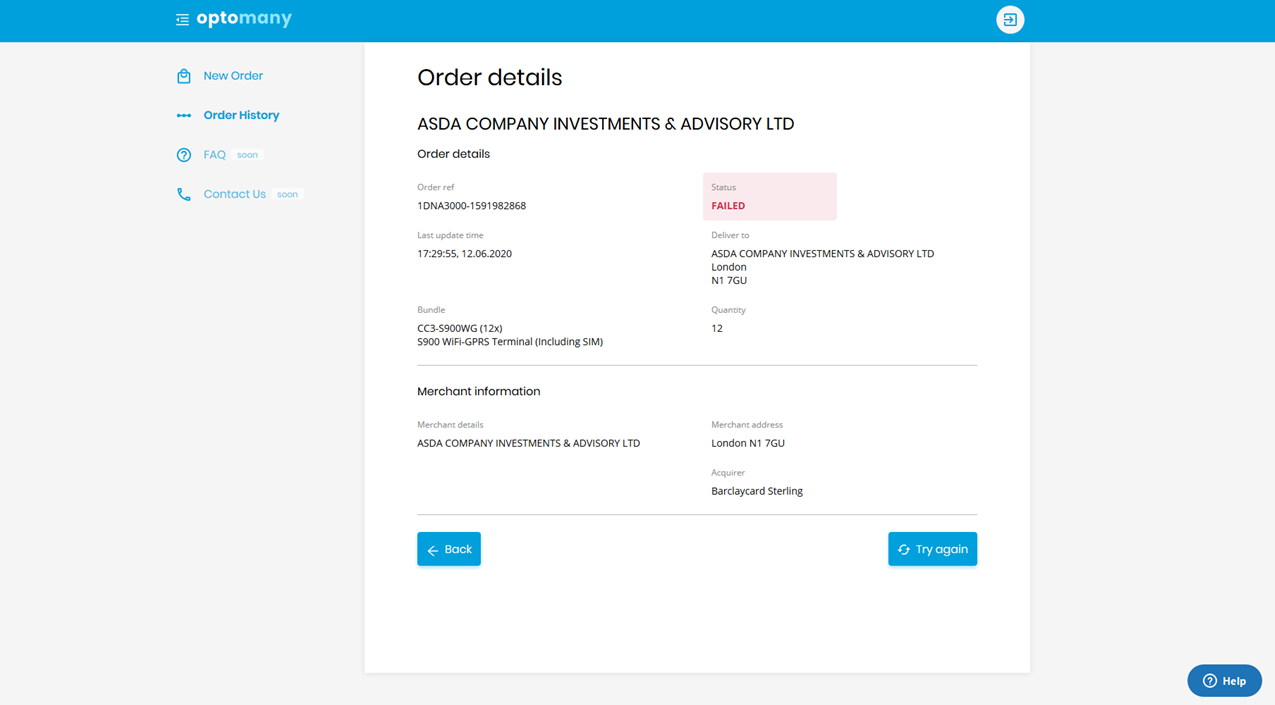 If the failed order needs to be re-attempted you can press the Try again button and the data from the previous order will be retrieved, allowing whatever change is needed to be made quickly and reduce the need for rekeying data.
Errors
On rare occasions there may be instances where an order does not process successfully. The Order Portal will attempt to validate as much as possible prior to submission but there may be some scenarios where an order is rejected and amendments are required to be made.
An example error screen is shown below.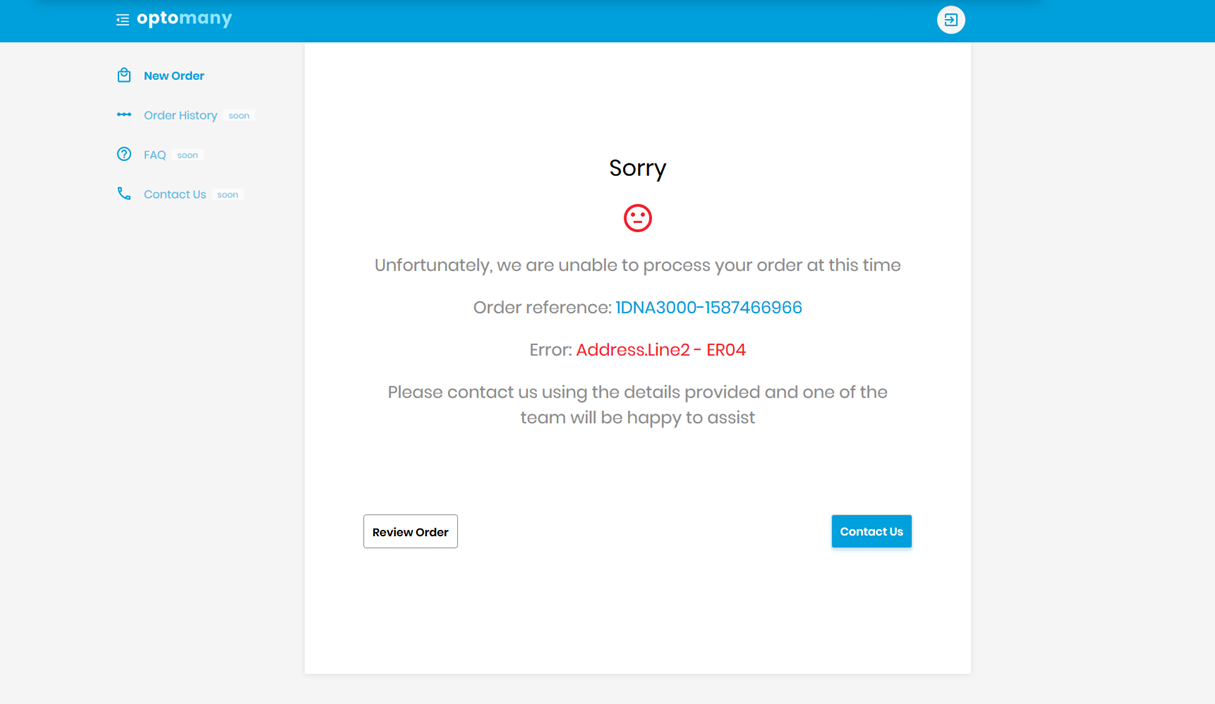 In this example the error has occurred when validating the second line of the Merchant's address (Address.Line2). To correct the error, click the REVIEW ORDER button to return to the order where the data can be updated.
Once the affected data has been updated progress through the order steps and click the PLACE ORDER button to re-submit.