Thank you for choosing your axept® PRO terminal from us.
axept® PRO utilises the PAX A35 Pin Pad and is designed to process transactions as quickly as possible via an Ethernet or Wi-Fi connection. This user guide is designed to provide users of the PAX A35 with everything they need to install their terminal.
Overview
Unboxing
Before starting to use axept® PRO, it is recommended that you take a few moments to check the contents of the box. Every axept® PRO A35 package should include:
axept® PRO PIN Pad (PAX A35)
UK USB AC Adapter
USB-C power cable
PAX Multi-headed cable
Terminal Overview
caution
The PAX A35 is a PIN pad, which means it is 100% reliant on a separately supplied Electronic Point of Sale to work. Depending on how you've ordered your PIN Pad solution, you will likely need to discuss connecting and configuring your PIN pad with POS Supplier.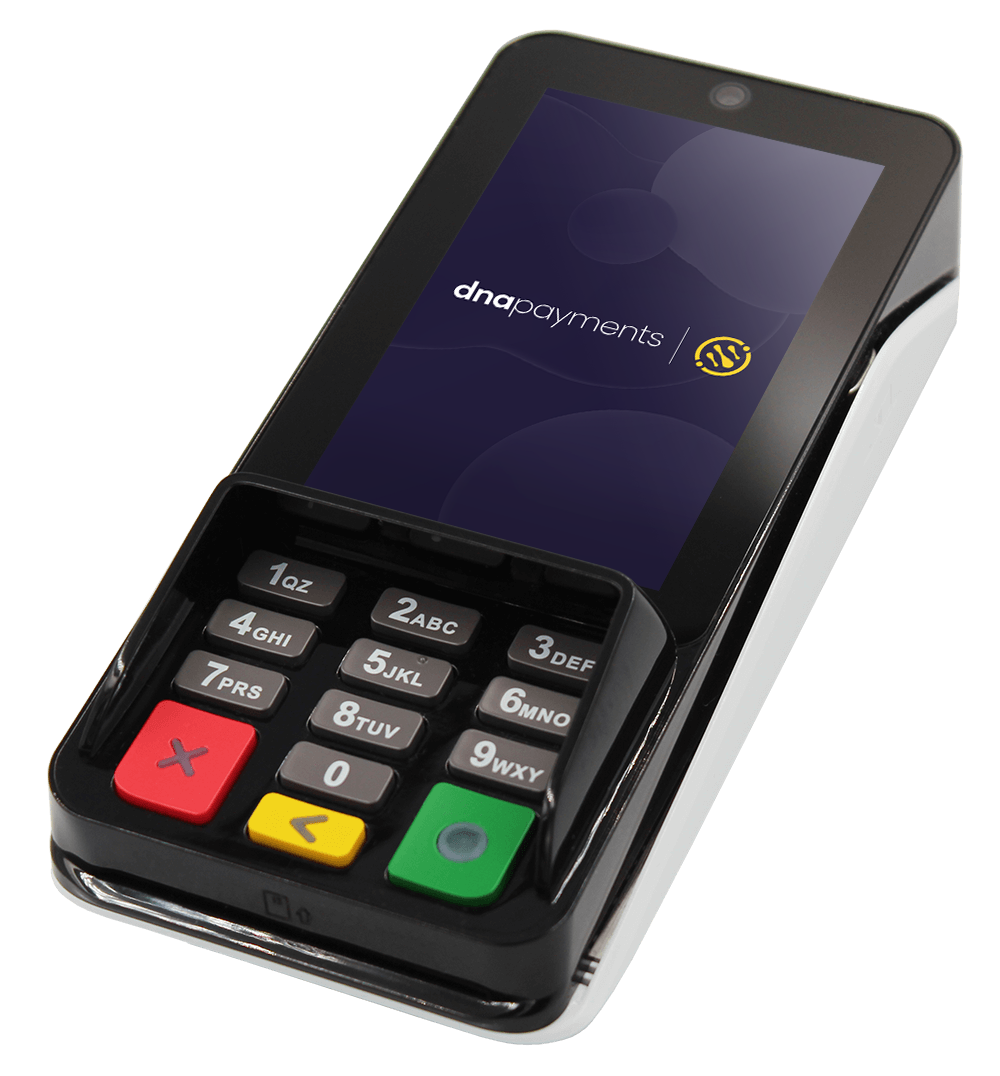 The PAX A35 terminal needs to be powered by the provided USB-C power cable. It can be connected to your network by a wired ethernet cable for the most reliable performance, or via Wi-Fi if this is more convenient.
Both power and Ethernet connections are completed to the relevant port on the PAX Multi-headed cable that is supplied with the PIN Pad. Only the single end USB-C cable should be plugged directly into the unit. The result is a clean, efficient and robust PIN pad connection.
Icon Overview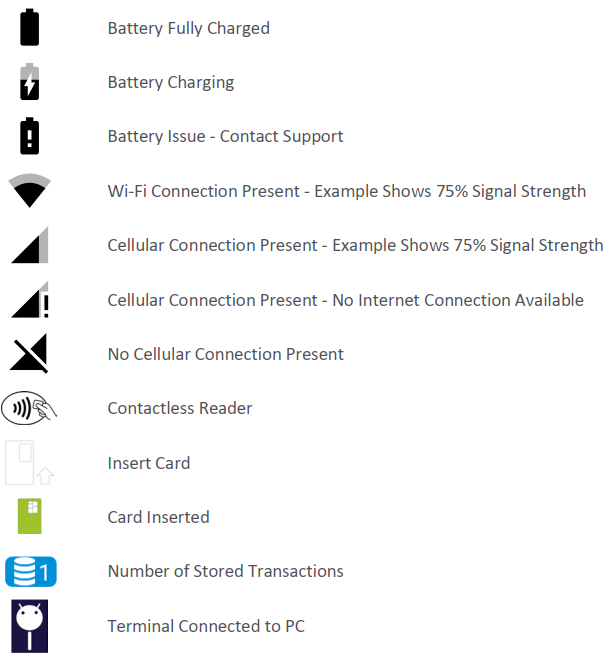 Contact Details
If you need any assistance with these instructions, you can contact our Customer Support team via the details below.
Optomany Customer Support
tip
For further information on connecting your new terminal to Wi-Fi and processing transactions, please see the axept® GO Guide