Thank you for choosing your axept® PRO terminal from us.
axept® PRO utilises the PAX A77 Mobile POS and is designed to process transactions as quickly as possible via a Wi-Fi or cellular connection. This user guide is designed to provide users of the PAX A77 with everything they need to install their terminal.
Overview
Unboxing
Before starting to use axept® PRO, it is recommended that you take a few moments to check the contents of the box. Every axept® PRO A77 package should include:
axept® PRO Terminal (PAX A77)
UK USB AC Adapter
USB Charging Cable
Terminal Overview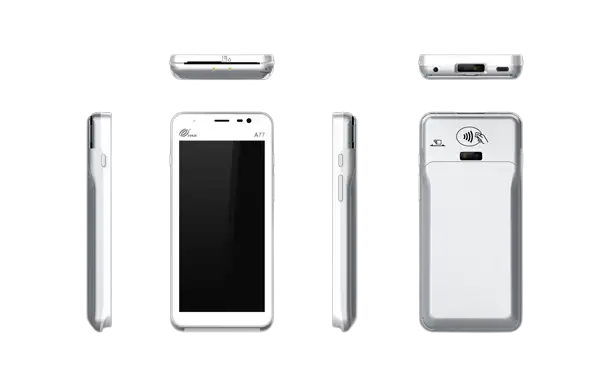 Power and volume buttons are on the right hand side of the terminal. A scanner button is on the left hand side (not used by axept® PRO). There is a swipe reader at the top, a Chip and Pin Reader at the bottom, and a Contactless reader behind the screen.
info
The A77 is designed to be carried in pockets regularly, so will go to sleep and wake up when the power button is pressed. This is a design feature, intended to prevent accidental data entry in regular use.
Icon Overview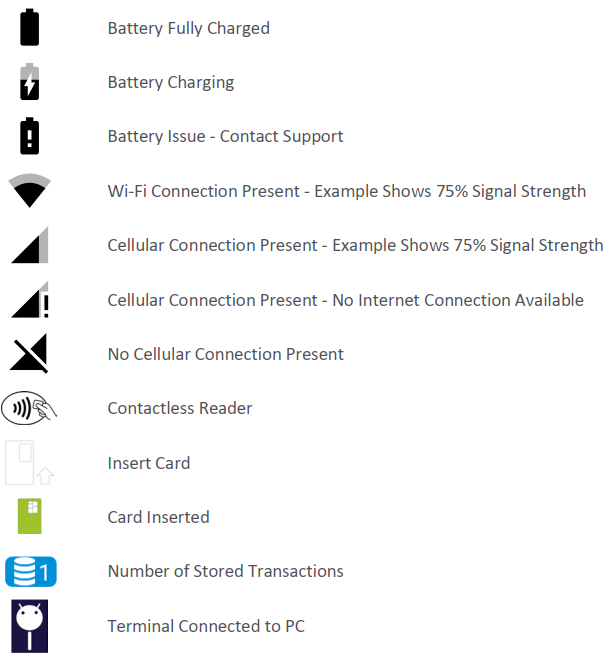 SIM Cards
warning
The A77 MPOS requires a connected POS to be compliant. It has no attached printer so the POS will be responsible for fulfilling this where required. The axept® PRO API that the MPOS uses requires a local Wi-Fi network so usage of a SIM is NOT recommended.
SIM Installation guidance is available on request.
Contact Details
If you need any assistance with these instructions, you can contact our Customer Support team via the details below.
Optomany Customer Support
tip
For further information on connecting your new terminal to Wi-Fi and processing transactions, please see the axept® GO Guide