Thank you for choosing your axept® PRO terminal from us.
axept® PRO utilises the Verifone T650p terminal and is designed to process transactions as quickly as possible via a Wi-Fi or cellular connection. This user guide is designed to provide users of the Verifone T650p with everything they need to install their terminal, SIM and Receipt roll.
Overview
Unboxing
Before starting to use axept® PRO, it is recommended that you take a few moments to check the contents of the box. Every axept® PRO package should include:
axept® PRO Terminal (Verifone T650p)
UK USB AC Adapter
USB Charging Cable
Thermal Paper Roll
Terminal Overview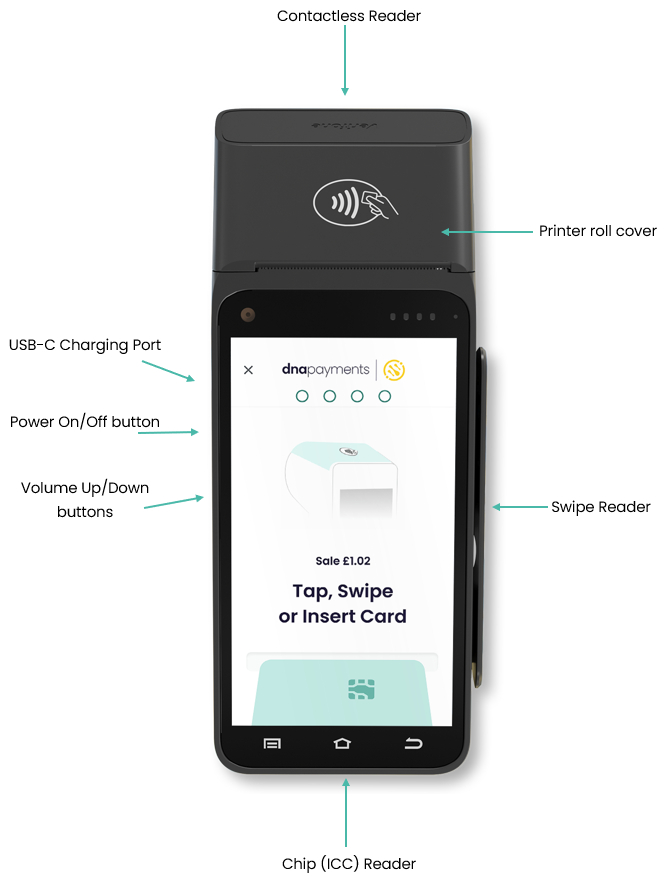 Icon Overview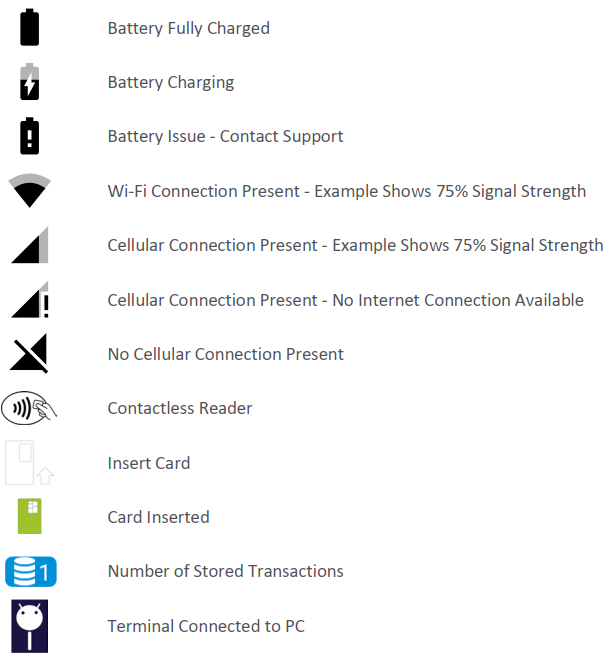 Receipt Roll Installation
The Verifone T650p terminal accepts standard 57mm wide x 40mm diameter Thermal Till Rolls. Installation is a simple process.
Firstly, open the terminals receipt compartment by carefully squeezing the cover at each side and pulling gently back.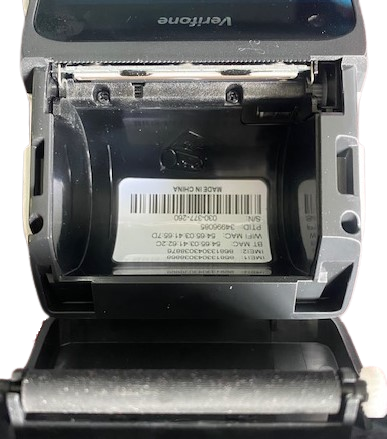 Once open, place the receipt roll provided into the open compartment as shown, with the receipt paper extending from underneath the roll leaving at least 1cm exposed.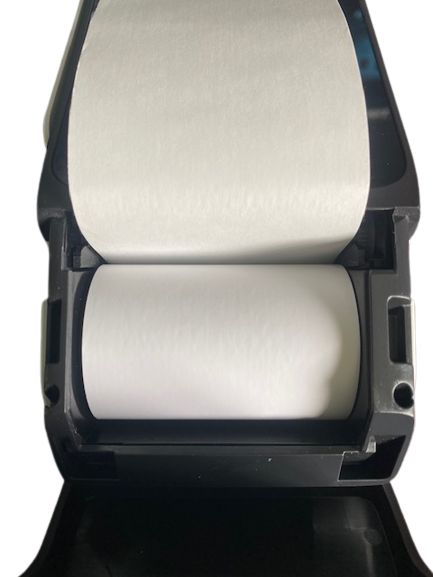 Close the lid, tear off any excess, and the receipt roll is then loaded and ready for printing.
tip
If you are ever asked for your device Serial Number, you will find it inside the receipt roll compartment, printed on a label under the roll.
Contact Details
If you need any assistance with these instructions, you can contact our Customer Support team via the details below.
Optomany Customer Support
tip
For further information on connecting your new terminal to Wi-Fi and processing transactions, please see the axept® GO Guide