Setup
If you currently process Online Payments, Pay by Link will be enabled by default. If your solution is a Point of Sale system such as a terminal, you will need to request Pay by Link by contacting us.
Usage
Getting paid by payment links is very easy once the feature is enabled. Once you select Pay by Link > How it Works? from the Navigation Menu you can see a detailed guide in that page.
1. Select Create New Link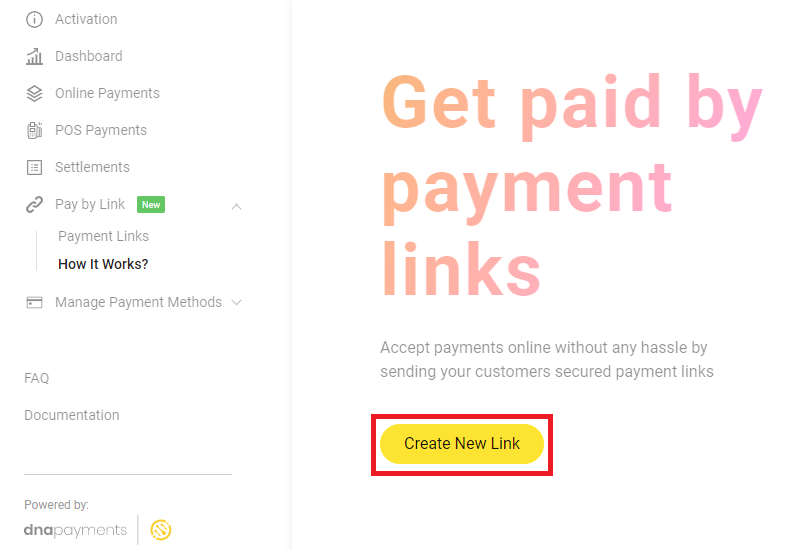 You can also create a link from the Payment Link History view.
2. Complete the Payment Details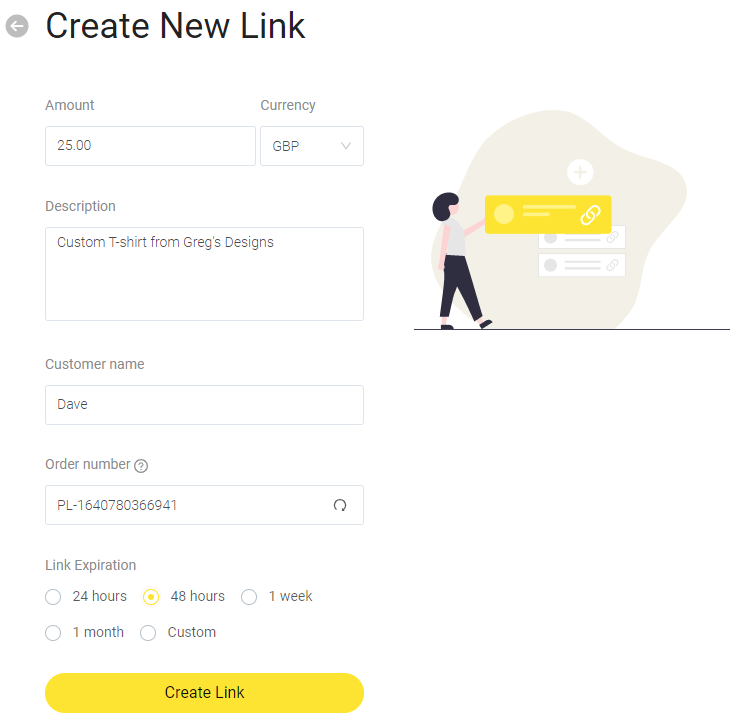 3. Send the link to your customer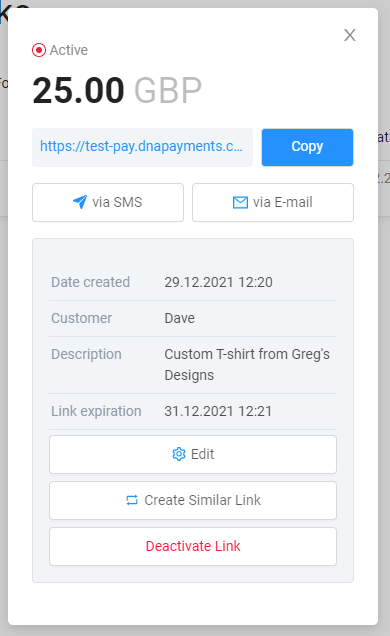 4. Get Paid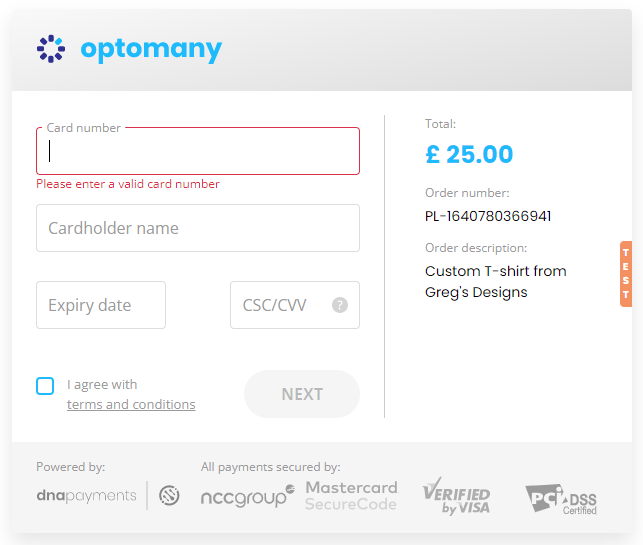 Payment Link History

Here you can see all current and previous Payment Links you have created, with tsome familiar filtering options available. The details you entered for the customer are shown along with our uniquely generated Order Number, allowing you to easily see who has and has not paid.
Clicking any of the previous Links allows you to Edit, Deactivate (if applicable) or Create a Similar Link: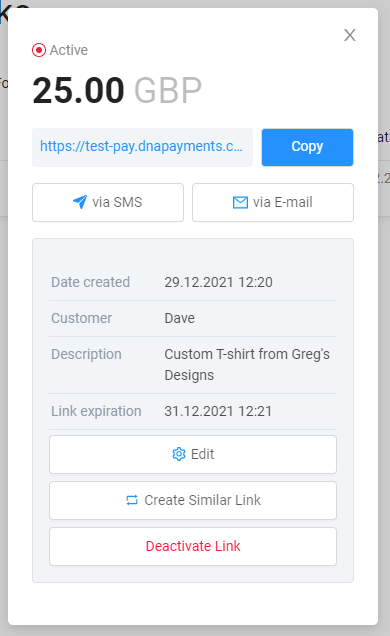 You can also see the payments that have been made in the Online Payments section of the Merchant Portal.